Teeth Whitening Accessories
365 Teeth Whitening is your one-stop shop for all your teeth whitening accessories. Buy today and get secure shopping and FREE delivery on orders over £100.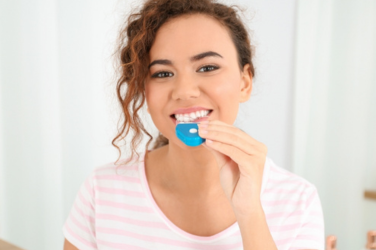 Show Filters
Why Teeth Whitening Accessories?
We offer a range of teeth whitening accessories that work closely with all our teeth whitening products to ensure the ultimate teeth whitening experience. Our top selling LED light, our hugely popular mouth trays and branded toothbrushes all help to enhance the products we offer. These teeth whitening accessories all provide great support to ensure you achieve your teeth whitening goals.